Travel Tuesday – Budapest
Travel Tuesday – Budapest
When I watched The Grand Budapest Hotel, I was hoping it would be about Budapest since that's one of my favorite European cities.  Alas, I was disappointed in the subject matter – so this blog post will have to suffice as my stroll back into travel nostalgia.
Fun fact, did you know Budapest is actually two different cities separated by a river?  It's really Buda and Pest.
Tim and I went together in 2008 right after Christmas as part of an Eastern Europe trip.  The sky was drizzly and gray almost the entire time we were there, and it was cold.
Besides having gray pictures, the cold didn't bother me.  There was lots to see!
One of my biggest regrets in Budapest is that we didn't go to the Marzipan Museum.  I think it cost something like $6 American dollars per person, and we thought that was too expensive.  Durrr.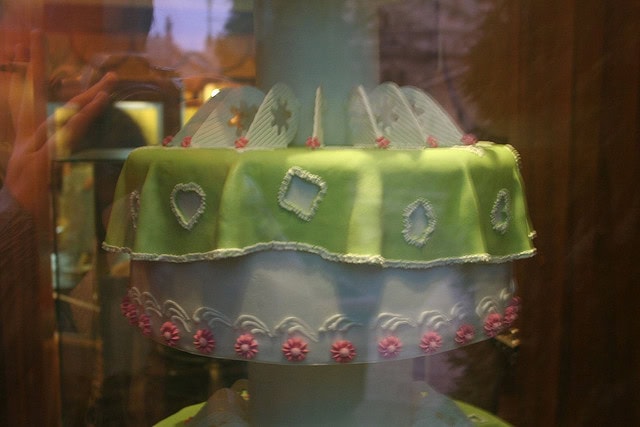 The funniest part about Budapest was the hostel apartment we rented.  I apologize, because I tell this story much better in person… but I'll try to paint the scene for you.
We arrived in Budapest on New Year's eve by train.  When we got off into the train station, teenagers were throwing firecrackers at tourists (aka us) and laughing hysterically.  Half the subway was closed due to the holiday, and the bus routes were all in Hungarian (aka terrifying).  Usually I'm a fairly relaxed traveler, but I stomped my feet and demanded we take a cab to the hostel.
So after the cab driver meanders around the city in a wayward way, we're dropped off at the hostel.  It's about six flights of stairs up to the main office, and I should point out that this was the first and last trip of my life where I "back packed" it… and by flight 4 I was hating my life.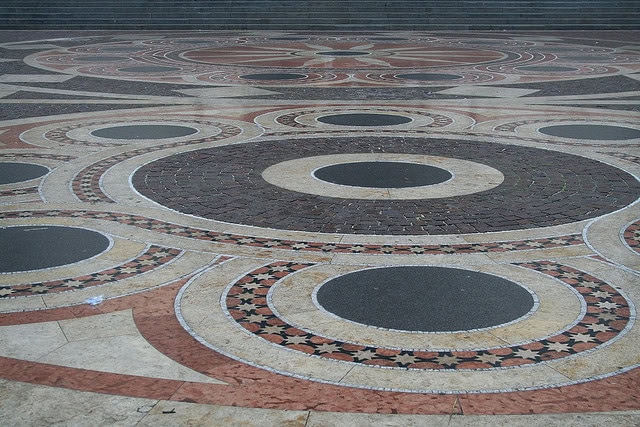 After we get up to the hostel office to get the key to our apartment, we're greeting by a teenage worker.  He's super high.  Like, barely functioning high (travel tip:  this is normal for the youth of Budapest) and hands us the key to the apartment with a Polaroid photo of a door, the door to our apartment.  He draws a map on a napkin, and sends us on our way to the streets of Budapest on New Year's Eve.
While the hostel building was off of a main tourist street, our apartment was not.  It was like walking down a sketchy alley off a sketchy alley into another sketchy alley and well off the main street.  Everything was dark except for a small convenience store with the glowing light of a Hungarian Coca-Cola sign.  We went through the building's entry to the courtyard of the apartment building.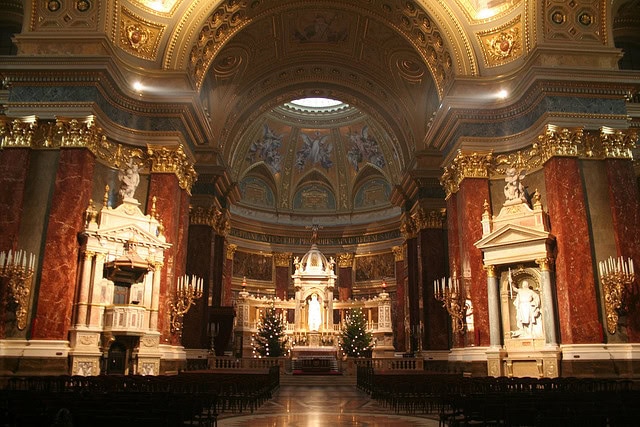 Imagine looking in a courtyard straight up about 10 stories, and seeing only about 3 lights on.  Half the place was abandoned.  We cautiously walked up to each semi-used looking door, and held the Polaroid photo up to compare it.  Was this our apartment?  Was this our apartment?
When we did finally find ours, to the immediate left was a stairway that was never constructed.  My guess is building ended at the same time Communism did.  It was marked off with police tape, which was dusted over.  I was convinced at any moment we were going to get stabbed.
Spoiler alert – we didn't.  In fact, we got into our room, put our stuff down and then bought two bottles of champagne to drink on the street.  To celebrate New Years, everyone was partying in the street.  There was a random Hungarian pop star set up with a small stage, fireworks shooting off everywhere (in crowds) and just tons of happy people.  Even though our start was sketchy, it was fantastic.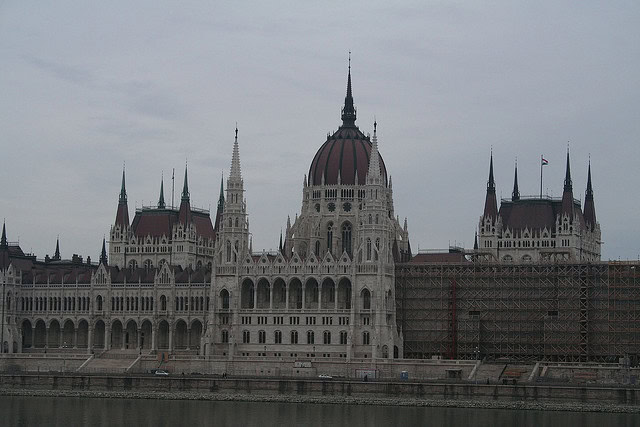 We stayed in Budapest for about four nights, and each day a different light bulb burnt out in the apartment.  Have you shopped for international light bulbs in a city where you don't know the language?  I have, and very unsuccessfully.  By the end of our trip, the only light that was on the apartment was in the kitchen.
Still, we had a fabulous time.  Budapest, you're kinda scary… but I love you.  Have you had any hair brained travels like that?