The Sins of Plus Size Riders
The Sins of Plus Size Riders
At this point in my life, I'm a member of the plus size riding community.  I want to achieve a healthier (thinner) me, but I also am realistic about where I stand.
Riding is hard enough to do when you're thin, but being heavy can be a pretty taxing mental and physical toll in this sport.  Therefore I wanted to join some online groups centered around this community to offer and receive support.
Note – all of the photos in this post were submitted by lovely plus size riders who are excellent horse women!  They have been kind to lend some photos to this post, and any negative commentary towards the riders not be tolerated.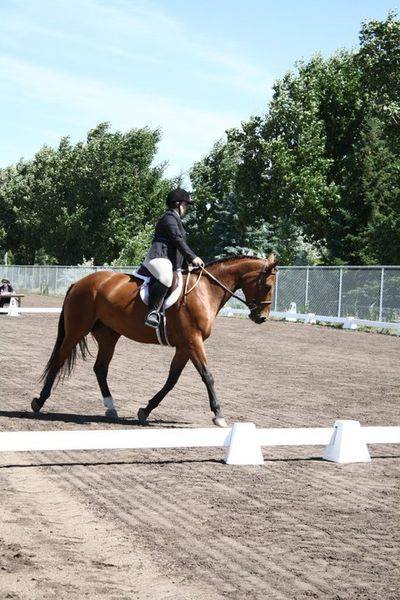 All in all, there are a bunch of really great plus sized riders out there.  Being a certain size does not limit someone's know how or talent, and it has been nice to read others who have similar feelings and problems (I'm looking at you tall boots) to me.
That being said, some things really worry me about these groups.  I write the post below not because I want to put down a group that already feels bullied.  I write the words below because I want plus size riders to be seen as equals to thinner equestrians, and I don't believe that will ever happen with some certain trends.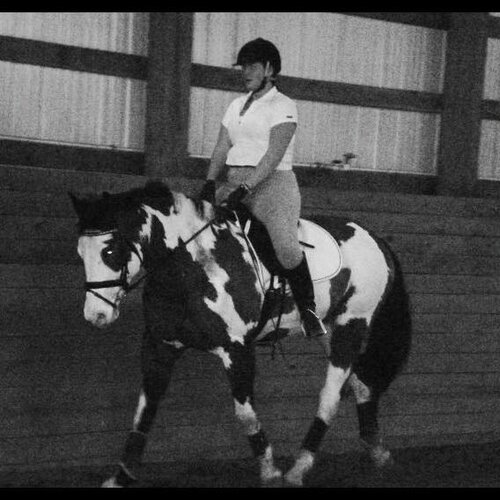 Riding a horse that's not appropriate.
The most disturbing thing that I see are riders on horses that are wholly inappropriate for them.  Yes, I realize this is probably a bit ironic because I have no doubt that some people who read this blog think I'm too big for Simon.  I believe that any rider of any size needs to evaluate whether their horse is a good fit.  This can have as much to do with discipline or work load as it does with rider weight.
What I often see on plus size groups is a bunch of people being blindly supportive of each other.  You look great!  You two are a perfect team!  Ride on and enjoy it!  I believe all plus size riders are beautiful and deserve to be happy, but that doesn't mean you're a good match for your horse.  Talk to your vet and trainer.  It's uncomfortable asking your vet if you're too fat for your horse (ask me how I know) but we have to do that.  We have to be the voice for our horses.  Positive body image and plus size power does not mean that every horse is capable of carrying a lot of weight.
Calling other riders skinny bitches.
Overweight people in all areas of life can get bullied, and it really hurts.  Turning that hurt into hateful comments towards other people is not helping anyone.  A lot of those "skinny bitches" have their own personal health struggles.  Some may happily exchange a size 2 frame for a better functioning immune system or cancer free or [insert problem here].  There's just no need for hate.  At all.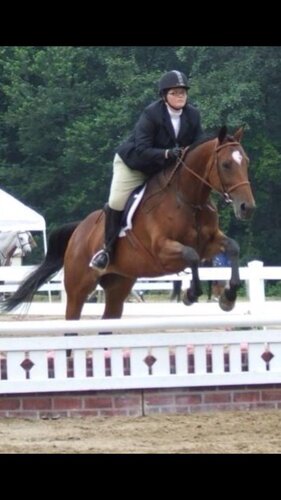 Claiming discrimination.
I have heard plus size riders claim that they didn't get placed in a certain class because of their weight.  Sadly, that's going to be true… sometimes.  I have done a decent amount of horse showing in my life at different levels.  More often than not, my weight isn't what is keeping me from blue ribbons.  My lack of lead changes / bad distances / not great moving horse / blowing a lead in a flat class / getting the wrong diagonal… those things keep me out of the ribbons sometimes.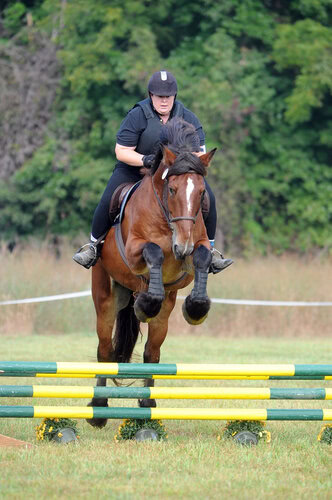 Sure, discrimination happens and it sucks.  It's part of horse showing unless you're in a truly objective discipline.  If you feel like you got over looked for your weight, I think you have two choices.
Be a good sport, shut up about it and try a different day.  Different day, different judge.  That's life.
Switch to a sport that is black and white, like jumpers or eventing or timed events.
Whining that the judge didn't like you for being heavy doesn't make you happier or solve anything.  I promise that judge is not going to turn around and hand you ribbons because they hurt your feelings.  Sorry, but this is part of horse showing.
I am blunt at times on this subject because I feel pretty passionate about it.  I want the plus size group to reflect strong, driven women who enjoy equestrian sports despite some weight challenges in their life.  There are successful plus riders in most disciplines if you look hard enough.  I suggest finding out who they are and being their own little silent fan club.  It will make you feel a lot better than putting others down!