Modern & Contemporary Horse Art
Modern & Contemporary Horse Art
No joke, if I lived alone each room in my house would probably look like this:
But seeing as I try to stay happily married, we go for a different kind of decor.  My husband and I have been living together for six years and I have slowly been drawn more to his style of decorating.  He likes clean lines, and modern/contemporary stuff.  We don't the housing budget for true modern furniture (plus… dogs ruin everything), but I'd say we're firmly in the contemporary realm.
Recently we repainted our walls, and I re-arranged all the art when I put stuff back up.  Lots of stuff didn't make the cut, and I've been silently yearning for a giant, equestrian themed piece of artwork to put in one… two… maybe three spaces?
My criteria for picking something is currently only "pick something Tim won't hate".  Price isn't a concern, because I'm mostly idea shopping here… which now I will dump all of my ideas for you.
I present "Lauren's list of contemporary and modern horse art she predicts her husband won't absolutely hate"!
Copper and Rivianna from Z Gallerie
Caballo Blanco from Z Gallerie
White Horse by Jennifer Meyers from Pottery Barn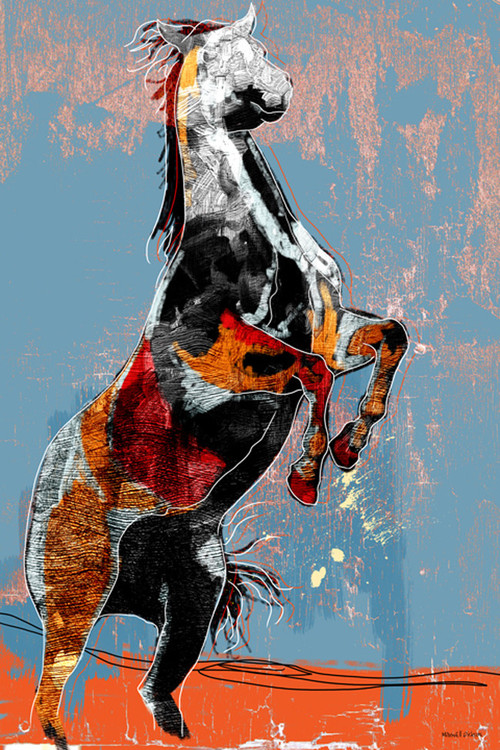 What about you – what kind of equestrian art do you like for your home?