The Great NC Christmas Adventure
The Great NC Christmas Adventure
As you may have noticed, I've been out of town for about a week.  We packed my car full of Christmas presents, three dogs, and barely fit ourselves on the 2400 mile round trip from Texas to North Carolina.  We drove straight through on the way there (20.5 hours) which was pretty miserable.  After visiting family and friends in North Carolina for the week, we started the drive back and stopped in Jackson, MS to stay with Tim's family for one night.  It was nice to see lots of people, but it was a pretty hectic trip that I'm not sure I'll repeat any time soon.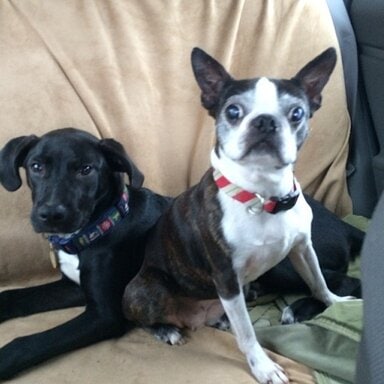 This trip was the first time in a really long while that I was able to celebrate my birthday with my family.  Originally we were going to go to the zoo, but it rained all day so that didn't happen.  Instead we saw Anchorman 2 (so bad), I got this awesome pony cake, and went out to dinner at Cowfish later.
Other NC highlights including seeing old friends, having a visit with my main man Elvis (more on that later), and of course… Bojangles.  If you don't know what Bojangles is… I just can't even begin to describe to you what you're missing in life.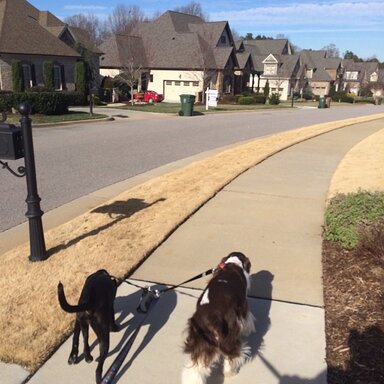 On the gift front, I was really spoiled.  I don't think I was quite this good this year… but I'll take it!  Horse themed gifts include an Eco Gold fitted pad for shows, new martingale to match my bridle, fancy stitch halter for Simon, needlepoint belt canvas, and my absolute favorite… a shadbelly!  I know it's a pretty ridiculous thing to have for the one local 2'6″ derby I hope to do this year… but I'm so tickled with it.  By far my favorite equestrian item ever!
So, a great holiday!  I'm glad to be back and still have a few days off work to play with my pony and straighten the house… plus get back to blogging!  I did keep up with reading everyone's blogs while I was on vacation, but commenting on mobile devices is really tough so I apologize for the lack of comments.  I'll be back in full force when I'm in the office again on Thursday!
And of course we need some pictures of your favorite nerd horse modeling his new stuff!