When I wrote the one month post, I felt like I blinked and thirty days had passed. Things are slower now – slower and different than before.
Foolishly, I thought this would be a linear process. While I used to define my grief in good vs bad days, now there are just days. Lots of little things come up during the course of a day – something someone says, a song, a memory or an item I find in the house. I will cry over it. I'll leak or sob or have some degree of shedding tears, and then it stops. The day goes on. Life happens with or without me, and I'm mostly trying to roll with it. I've become an all out pro at wiping tears away at my work desk before anyone notices.
Then there are days when the only reason I put on pants is to answer the door for pizza delivery. You know, that happens too.
I've done some reading on the subject of grief and loss, and realized that grief is actually characterized as a psychological disorder with physical side effects. I felt many of those physical effects which I wrote about last month, and am happy to say that they are subsiding. What I didn't realize is that grief and sadness are classified as two different things. Sadness follows grief. Even when the physical effects are gone, the sadness still prevails.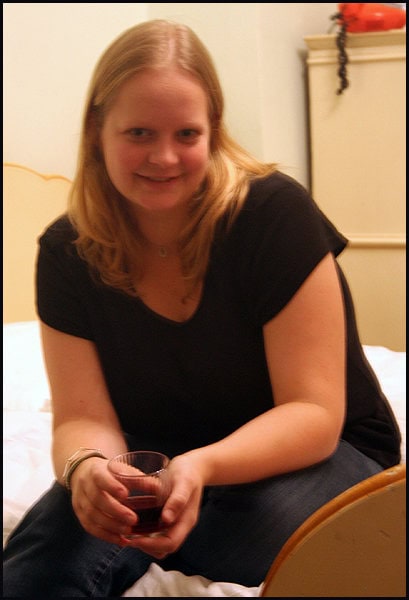 The best way I can describe this is that I now have an imaginary friend. His name is sadness, and he follows me around everywhere. Sometimes I talk to sadness, but usually I'm silent. Even if I try to pretend he's gone, I still know he's hovering over me like a cloud. Sadness is my constant companion. I can deal with it. I can function and live with it, but I haven't been able to shake it yet. I may not be able to for a long time.
My new friend sadness has eaten the goofy side of my personality. Tim was always the person who saw that side of me the most, because I was always so comfortable with him. There was no danger of Tim ever thinking I was an insane moron (I am). He would just laugh at me sometimes and say, "You're so weird!" He always said it with a smile though.
I'm sure one day there will be a point to my previous acts of silly dancing, singing and dumb voices… but for now they are all gone. I'm too sad to miss them, but I notice the absence.
There is so much happening in my brain that is hard to put a label on. In a book I recently read, The Magical Year of Thinking, the author talks about not wanting to throw her late husband's shoes away because her "magically thinking" brain thought he would come back home and need his shoes. When I read that I thought, "How stupid! Shoes were one of the easiest things for me to get rid of. That's some pretty crazy grief talking." Yet, I find myself following into a similar but different line of my own magical thinking.
I've spent a lot of time thinking about my life and the person I was from 2005-2007, the time period right before and during when I met and consequently started dating Tim. I find myself wanting to transform back into the person I was then. I should start wearing makeup again, I used to wear it every day in college. I need to read more. I need to be less frivolous. I need to be fun again. I need to be artistic.
The closer I can get back to that version of Lauren, the closer I am to the person he fell in love with. If I could have stayed that version of myself, would he have been so sad? It could be seen as a futile wish for the clock to unwind and all of this to have never happened. It could also be seen as a healthy re-finding of self. After all, there's a lot I liked about the 20 year old version of myself. Either way, my life seems almost comically cyclical at the moment. Ten years later, and I'm back where I started.
I find great comfort in music, both songs that he loved and songs that I loved independently of him. At first (or second or third) listen, the lyrics punch my heart and induce lots of tears… but the more I hear them the more they feel like a familiar old friend visiting. The closest thing to "our song" is a poignant example of this. Other times I'll hear something entirely new on the radio, a song he never heard, and feel a deep connection to the lyrics. I wonder if this new song is a message he's sent me? More magical thinking.
Late last week, I started writing. It's been so long since I've written prose that wasn't destined for this blog, but I have felt compelled to do so. Part of me rolls my eyes at myself, because every widow blog I've read has at least one post when they triumphantly declare that they're going to write a book about their grief process since they are a special snowflake. I'm not a special snowflake, but I am writing a lot.
I don't know what I'll do with those words, if anything. They're not blog material for sure. Right now the writing, as with many other things in my life, remains an unknown mystery for the future. I feel something stirring deep inside of me, but I don't know what it is.