Day 17 – Your Equestrian Idol
Day 17 – Your Equestrian Idol
George Morris.  He's amazing, and everyone knows it's true.  The reasons I personally like him are mostly selfish in nature, but I'm okay with that.
He loves Thoroughbreds and I happen to own one

He believes money does not replace hard work, and I happen to have little money
He is a traditionalist and that's one of my favorite parts about the hunters
Really though, my favorite thing about George is how simple but correct he is.  My take away from watching the flat phases of his recent clinics in Wellington is how what he's saying isn't rocket science, but he's unbelievably consistent and just good.  I hope I can be as consistent and half as good one day.
Because we all already know how awesome George is, here are some George Memes I found recently for a chuckle or two.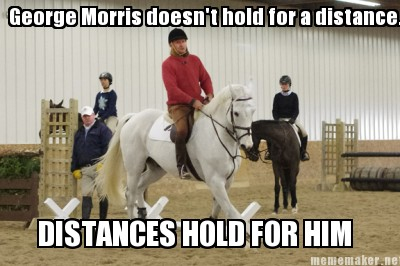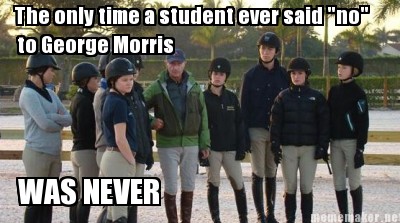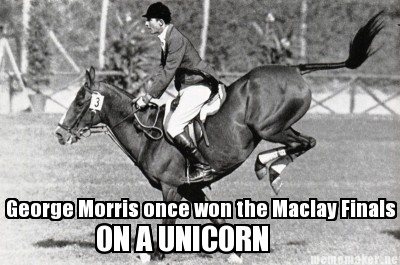 And a quote for all us women to remember…
I'M GOING TO TEACH YOU ABOUT MEN. DISTANCES ARE LIKE MEN. NEVER GRAB THE FIRST ONE YOU SEE; IT'S NEVER THE BEST ONE, MORE WILL COME ALONG." -GEORGE MORRIS