Love this fun idea from Viva Carlos!
Pride
Seven great things/strengths in your riding life
1. Supportive husband
2. Good trainer
3. Helpful riding friends
4. Super honest horse
5. Funds to be able to show & take lessons
6. I have the discipline to practice and improve
7. I'm patient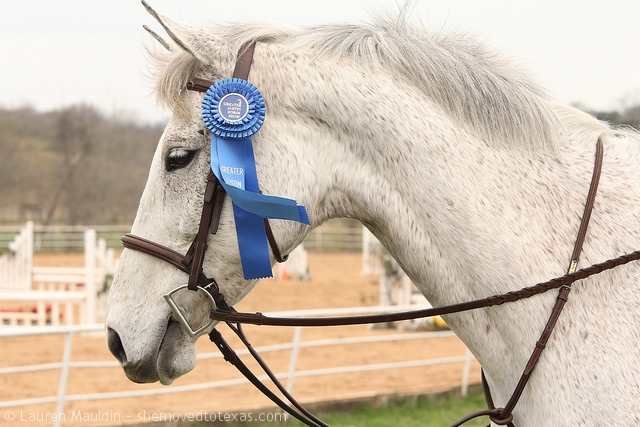 Envy
Seven things you lack or covet for you or your horse
1. Lead changes
2. More funds for training & showing
3. Ability to do all the vet work needed to make him 110%
4. Fully custom saddle for me & Simon
5. BUY ALL THE TACK
6. Custom Tall Boots
7. Gigantor champion ribbons with tassels and medals!
Wrath
Seven things that make you angry
1. Know it alls
2. People who enjoy putting others down
3. People who never say thank you
4. When I give my horse a shitty ride
5. When my saddle takes 9 weeks to be delivered 🙁
6. When my timing is off when taking a good jump photo
7. When it rains out a lesson
Sloth
Seven things you neglect to do or cut corners on
1. Clean my tack
2. Wash saddle pads as often as they should be
3. No stirrup work
4. My diet
5. Cross training for riding
6. Budgeting
7. Dry cleaning my show clothes
Greed
Seven most expensive things you own for your horse/riding
1. My soon to be if it ever arrives saddle
2. Mountain Horse Tall Boots
3. TS Breeches
4. Red Barn bridle
5. Blue Ribbon Custom Cooler
6. Helmet
7. My collection of saddle pads…
Gluttony
Seven guilty pleasures or favorite items
1. Ear bonnets
2. Saddle pads
3. Jumping boots
4. Polo shirts
5. Equestrian jewelry
6. Show shirts
7. Breeches
Love
Seven things you love about horses and riding
1. Soft horse noses
2. Simon's trot when he relaxes his topline and pushes
3. Jumping something new that you're a little bit scared of
4. Blue ribbons
5. Seeing our progress
6. Working with a green horse
7. Taking pictures of horses