Quit All The Things!
Quit All The Things!
Last week, I publicly declared both my Diet Coke addiction and my desire to quit it entirely.  Since I haven't ridden my horse much this week due to rain and I have exhausted my brain of engaging blog topics, I figured I'd update you!
The above screenshot was taken Thursday afternoon, so by the time this is published you can add another 18 hours to the tally above.  Woohoo!
For the first few days, it wasn't so bad.  Sure, I wanted my beloved Diet Coke but I just kinda pushed passed it.  Then Sunday (day 3.5) happened, and I laid on the couch and wished for death all afternoon.  I had a killer headache all day, and nothing I did or took made me feel better.  I haven't had a drug withdrawal before, but it felt like it might be similar.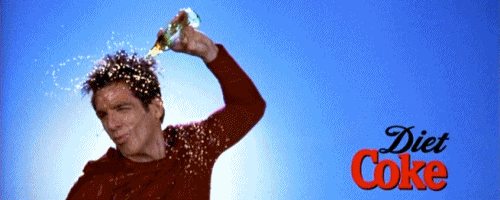 At that point, I thought "IS LIFE WORTH LIVING WITHOUT DIET COKE?!?"
My husband may or may not have thought I was being a tad dramatic.
Monday was better, but I still got a caffeine headache in the afternoon and had 0 energy after work.  Tuesday was much of the same, but Wednesday got a little better.  Thursday, exactly one week after I wrote the post, I felt pretty damn okay all day long!
Everyone had great suggestions for me on how to survive this great soda depletion.  I've been drinking a lot of sparkling water (La Croix, Dasani and Target brands) that doesn't contain sweeteners.  For caffeine and eating out situations, I drink iced tea with typically 1/2 sweet with sugar and 1/2 unsweet… but trying to wean off the sugar.  If I'm dying at work, I have a cappucino with sugar or more often, plain hot green tea.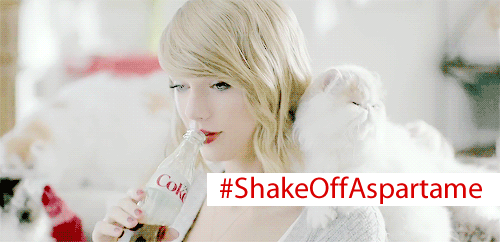 The screenshot at the top of this post was taken from a free iPhone app I downloaded called Quit That!  It's pretty basic, but it's been helpful for me to watch the numbers rise as I continue on without my crutch.
With the spirit of quitting things, I also added a few more things in the Quit app.  The first was (shamefully) McDonald's Breakfast, which is something I love and would routinely grab on my way to work… with a giant $1 Diet Coke of course.  I overate this combination more than I care to admit, so putting it in the quit app was a no brainer.  I also have a very firm estimate of how much money I save by not going to McD's on the way to work.  When I reach a certain $ of cost saved, I plan to use that amount to buy myself a present that I really covet.
Most recently, I added a third thing to quit – fried foods.  Now unlike Diet Coke, I don't plan to quit fried delicious noms cold turkey or forever.  However, I know this is a food that I overeat a lot.  My goal is to make it 15-30 days without eating anything fried.  Once I reach that point, I can enjoy something in moderation… and then go back to my counter.  It sounds stupid, but sometimes I just need that visual reminder to let me know that I should get a salad instead of fries!
So that's my progress and I feel pretty good about it.  I've been behaving very well with eating at breakfast and dinner, but blowing it at lunch.  Hope to improve that in the next few weeks and maybe see some numbers move on the scale?  That sure would be nice, because I'm pretty sure I need brown tall boots.
Like, pretty damn sure that's a need.
Do you think a quit app would help you with anything?