My 5 Things Wish List
My 5 Things Wish List
Karen over at Bakersfield Dressage wrote up 5 things that she is currently wishing for, and it made me think about what I'd really like right now. Usually it's not a problem for me to find something to spend my extra money on… I have a bit of a need ALL the THINGS problem (especially with tack!) but at the moment my spending money is going towards paying off debt that a major vet bill or two and an ACL ticket helped me accrue. It's fun being responsible… ok not really, but it's a good thing to do.
Still, I'm only human and here are the 5 things currently on my wish list!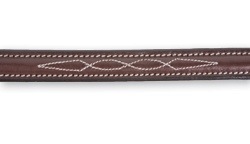 1. KL Select Red Barn Fancy Stitch Standing Martingale
My bridle is KL Select, and it's gorgeous. It's 5 years old and has been used almost daily for several years, but doesn't show any wear. Can't say the same about my martingale that I've had the same amount of time, so I'd love to upgrade the martingale to the same maker as my bridle.

2. Piper Knee Patch Breeches

I don't have tons of schooling breeches by any means… but I don't exactly need these. Still, they're in my new barn's colors and they're cute and fun and reasonably priced… so I want them 🙂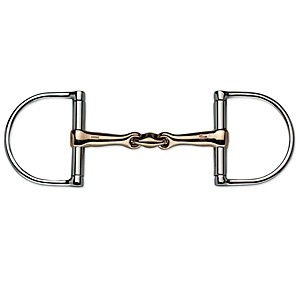 3. KK Ultra D Ring Bit
Every trainer I've ever worked with has loooooooved these bits. At $150 new, they're not easy for my wallet to stomach so I've always gotten the Korsteel knock off versions at almost 1/10th of the price. The last Korsteel bit I got Simon really pinched his mouth though, so maybe it's time I cough up for the real thing?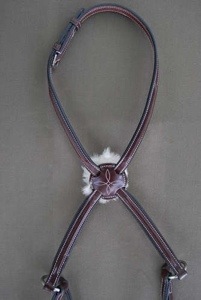 4. KL Select Square Raised Figure 8 Noseband
I really don't need this at all. Not one bit… but at not much more than the SmartPak brand nosebands in a fine leather quality that will match my bridle it's hard to resist, right?

5. Ultra Thinline Half Pad
This is probably the only thing on this list I may actually buy sooner than later. I loved how Simon moved in my Thinline fleece pad which I just sold, but hated cleaning the actual fleece. This would let me layer the thinline shock absorption that we loved but be able to be much more flexible with my other saddle pads (ie easily cleaned!).
That's my list. What have you been lusting over lately?