Hunter Princess Blog Hop – Your Dream Division
Hunter Princess Blog Hop – Your Dream Division
As much as I love all the fantastic eventing blogs out there, I wanted to do something to bring us hunter/jumper bloggers together!  So if Tailored Sportsman makes you giddy and you don't even mind the "hurry up and wait" of horse shows anymore… please join me in the Hunter Princess Blog Hop!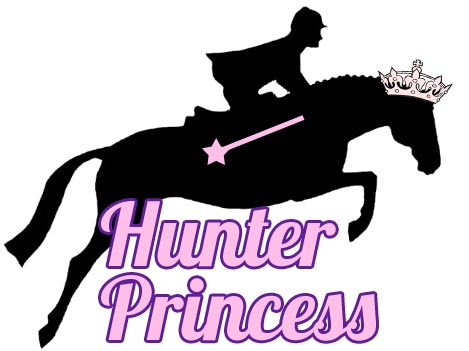 Each week I'll post on a new hunter/jumper related topic here with a code to participate in the blog hop below.  Of course, we welcome all of our eventing friends who dabble at hunter shows for practice (and don't worry, we know you'll eventually join the dark side…) but let's keep the content of participating posts hunter/jumper focused.
What is your dream division?
If you asked me at the beginning of this year I would have answered the 2'6″ Modifieds in a heartbeat.  That's still the goal, but to me dream implies something that's still pretty out of reach… so I would have to answer the 3'0″ Adult Amateurs.
Those jumps still look very terrifying impressive to me at shows, and it's a very competitive division.  A lot of adult Am riders have expensive, made hunters (not all!) and maybe one day that will be me too.  Right now, I have a nice horse that I'm working to "make" so if we could show in the AA's without looking out of a place, that'd be huge.  It would mean both  me and my horse have done a lot of work, grown and matured, and figured out how to play the game a bit more than we do right now.  What could be more dreamy than that?
Now I'd love to hear from the rest of you about what your dream division is!  It can be hunter or jumper focused 🙂  Joining the Blog Hop is really easy.  Just write a post related to this topic, add your link on this post using the blue button, and copy one (not both!) of the codes below to put on your blog post.
Want to add the Blog Hop to your site? Get the Hunter Princess Week 1 Blog Hop Code!
[inlinkz_linkup id=308928 mode=1 pageSize=300]