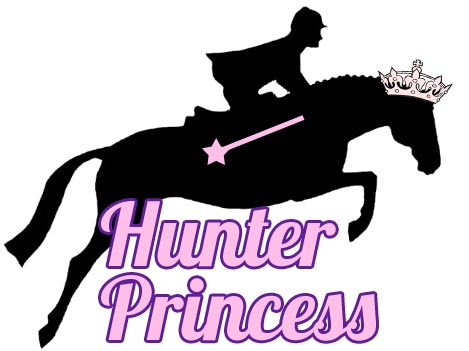 Hunter Princess Blog Hop – Why Do You Love Showing?
Hunter Princess Blog Hop – Why Do You Love Showing?
I haven't been purposely keeping a secret, but I don't think I've exactly told y'all that we're showing again tomorrow.  Eep!  I've been a little distracted by real life stuff (puppy, upcoming vacation, work) and not 100% gung ho with training so we'll see how it goes… but yeah.  Tomorrow is the last one day show of the year for us.
Which brings me to this week's blog hop question, why do you love showing?  That's a pretty broad question, and therefore I have a pretty broad answer… mostly I don't know.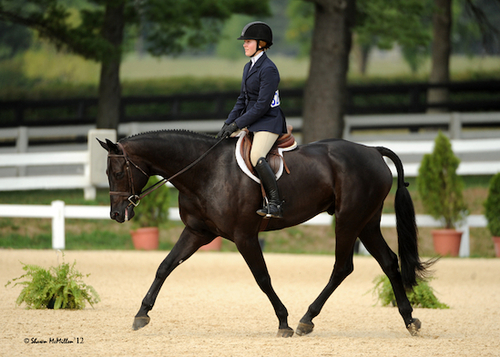 When I showed open show circuits with Elvis, it was all about ribbons and point chasing.  With Simon that's not the case at all (although I do love me some ribbons!) – at least not this year.
Now I love showing more because it gives us a specific place to work on our goals.  Tomorrow's goal?  Get a skip change (change in front and catch up behind), have no run-outs and improve in our flat classes.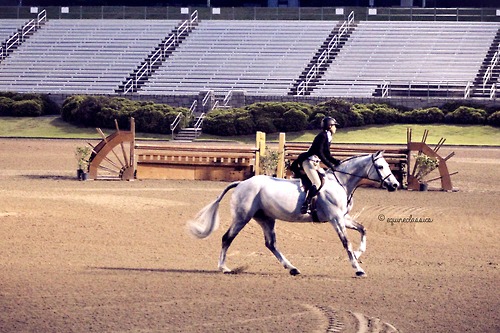 Goals and performance aside, I love horse shows and showing because it embodies so much about riding that I like.  I love the outfits, and I get to play dress up in my fancy show clothes 🙂  I love grooming, and I get to turn my horse out to the best of my ability.  I also love being around horse people and beautiful horses, and well… we all get together at the shows to do our best!
So tomorrow even if everything goes south, I'm going to try and remember why I love to be out there!  What about you – why do you love to show? Share your opinion and join the blog hop!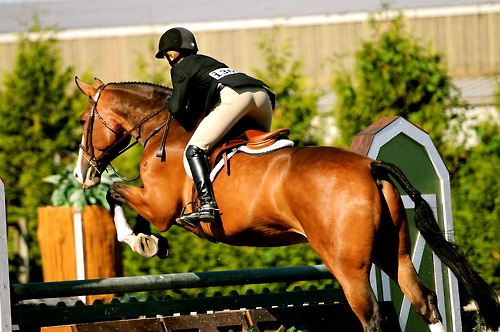 Joining the Blog Hop is really easy. Just write a post related to this topic, add your link on this post using the blue button, and click the link below to get the blog hop code on your site.
Want to add the Blog Hop to your site? Get the Hunter Princess Week 8 Blog Hop Code!
[inlinkz_linkup id=325348]