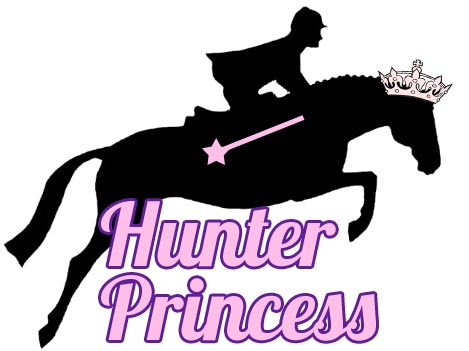 Hunter Princess Blog Hop – Favorite H/J Exercise
Hunter Princess Blog Hop – Favorite H/J Exercise
I'm in the mood to train, train, train!  Probably because I haven't been able to ride due to vacation + the rain + more vacation on the horizon.  To get my training fix, I'd love to hear from all of you lovely hunter/jumper ladies what your favorite exercise is to school at home!
I'll be the first to admit that I'm not the queen of formal exercises.  My rides are a mix of working on me (aka Simon goes into school horse mode while I hold the two point forever or work on no stirrups) and doing very simple things strung together (transition, pole, transition).
Still, I think the best exercises can be super simple.  Since I don't prefer jumping outside of lessons, the exercise I spend the most time doing is simply cantering a pole while doing between a 10-20 meter circle.  This really helps my eye, and since it's just a pole if I botch a distance it's not danger town.
I also find this helps Simon settle as well.  He can get a little, "Oh yay poles I love poles I love jumping Yeeha!" but just cantering the pole several times ina  row turns him into "Pssssh whatever poles I'm so amazing at poles."
I will usually go about 10 times in his harder direction and 5-10 in the easier one.  I'm sure the amount of times is personal preference, but George Morris says not to drill so I tend not to do any more than that.
What about you?  What's your favorite exercise to work on with your horse?
Joining the Blog Hop is really easy. Just write a post related to this topic, add your link on this post using the blue button, and click the link below to get the blog hop code on your site.
Want to add the Blog Hop to your site? Get the Hunter Princess Week 9 Blog Hop Code!
[inlinkz_linkup id=329994]