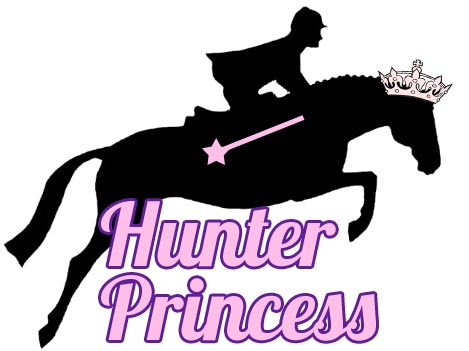 Hunter Princess Blog Hop – Expand Your Inner Princess
Hunter Princess Blog Hop – Expand Your Inner Princess
Well kids, it's been a fun ride.  We've had 10 weeks of hunter princessness.  10 weeks!  That's like… more than a gestation period for a human baby if it were 9 weeks instead of 9 months!  Okay, really bad analogy.  This has been fun to host, but I'm going to step down as hunter blog hop queen.
For our last post, I want y'all to have a lot of fun with it.
What would you do/change if you had no limits on your inner princess? No limits mean no limits!
My bum would only sit in custom saddles… preferably buffalo, and while we're at it – I only wear Tailored Sportsmans.  In every color.  With matching polos… and sparkly belts.  I have custom field boots and dress boots for my derby classes and medal finals, but at home I prefer schooling in my fun alligator accented half chaps.
I work part time as an online equestrian blogger, snapping photos at the big A shows for the various venues where my work is published… interviewing Louise Serio and McClain Ward (we said no limits!) you know, my buddies.  The rest of my time I'm working with my hunter, jumper and equitation horse… plus cheering on my trainer as she rides my green imported Warmblood baby.
We stay located in Texas, but enjoy a few of the major indoor shows in the fall and of course, WEF during the winter.  What is showing without WEF?  😉
Each of my horses are impeccably kept up with everything modern equine medicine has to offer, and when they decide they don't want to play the game anymore due to physical or mental reasons… they get to retire in a nice big field at the family farm.
Okay, I maybe stretched that a tad far beyond just hunter princess, but wouldn't it be nice?  Now I want to hear all about your inner princess!
Joining the Blog Hop is really easy. Just write a post related to this topic, add your link on this post using the blue button, and click the link below to get the blog hop code on your site.
Want to participate in the final Hunter Princess Blog Hop? Get the code here!
[inlinkz_linkup id=338583]