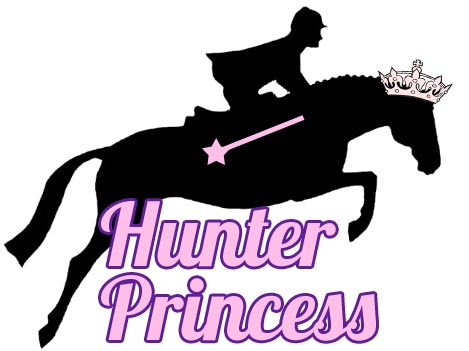 Hunter Princess Blog Hop – A Princess Stereotype You Break
Hunter Princess Blog Hop – A Princess Stereotype You Break
I use the term "Hunter princess" pretty tongue in cheek, because a lot of people in the horse world don't.  Sometimes us hunter gals are associated as the Barbies of the riding world, and that stereotype isn't usually earned or even fair.  Of course… there are exceptions – aka someone who used to ride at my local show circuit with a hole in her riding glove so her giant engagement ring could stick out… true story.
In reality though, a lot of people in the horse world think us hunter girls are entitled riders who are scared to get out of the ring and don't ride as well as the average eventer (not that I don't love my eventer friends).
This week for the blog hop, let's tackle this stigma.  Is there a way that you "break the mold" of the stereotypical hunter princess?
For me, I definitely don't fall in the "hunter riders have made warmbloods and they don't do anything."  If you've read my blog for 2 minutes, you'll quickly realize that a) my horse is not made b) my horse is not a warmblood.  That doesn't mean he's a bad horse, but we will never look like the fat dumbbloods (I say that lovingly, I adore warmbloods) people expect to see in the hunter ring.
Every triumph has not come without work, that's for sure.  And you know, I'm not knocking the people that have the big fancy warmbloods either.  We all have our struggles.  Perfect horse?  Maybe that rider has a lot going on personally they're dealing with.  More likely though, the "perfection" you're seeing is the result of years of money, hard work, and time.
So what about you readers – what stereotype do you break in the "hunter princess" mold?  Every discipline has their stigmas too, whether it be dressage or western or even halter showing 🙂
Joining the Blog Hop is really easy. Just write a post related to this topic, add your link on this post using the blue button, and click the link below to get the blog hop code on your site.
Want to add the Blog Hop to your site? Get the Hunter Princess Week 4 Blog Hop Code!
[inlinkz_linkup id=317290]