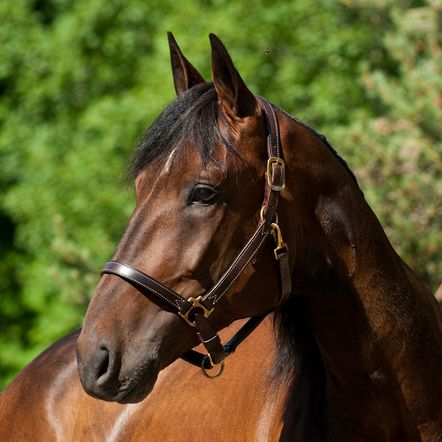 Horze Halter Giveaway!
Horze Halter Giveaway!
Last winter, I discovered this new company called Horze… and by "I discovered" I mean I read about it on Chronicle and bought a ton of stuff with some amazing coupon codes. I wasn't sure what to think, because I had never seen any of the items in person or even heard of them and the products had a distinctively European look/feel to them.
I got my first order.
Then my second.
And… well you see where it's going from here. I love their stuff. The quality is excellent and you can find a wide range of goods from schooling to show purposes plus they have constant sales on their site. So you can imagine I was really excited when I reached out to Horze to see about a blog giveaway and they agreed to sponsor a beautiful leather halter!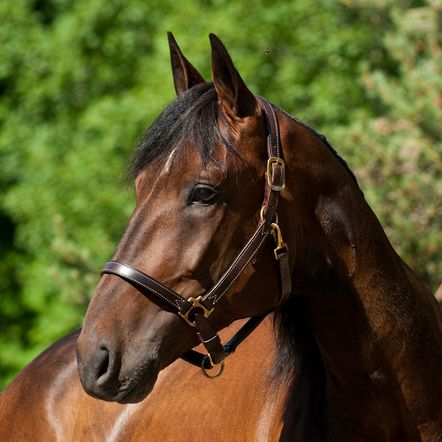 Yankee Leather Halter in Dark Brown, Cob Size
Finn-Tack's wide halter made of quality leather. Halter is adjustable both on the neck piece and under the muzzle. Jaw strap includes a handy snap-buckle. The width of the halter is 25 mm. Buckles are made of brass.
How do I win this fabulous halter?!
I'm a big leather halter fan, because they look good and are safe (leather will break, while nylon won't!).  So to enter write a comment telling me…
Why your precious pony needs this fabulous new Horze halter!
Bonus entry for sharing the contest on your blog page or Facebook timeline, and commenting on this blog post showing me your share
I will draw a winner on Wednesday, September 4th.  No limit on shipping, so Canadian friends this one is for you too 🙂 Good luck!
A note about sizing: Horze.com lists the Cob for horses sized 14.2hh – 15.1hh.  Other reviews on Horze halters say they run a bit large, and my experience with Horze tack in general is that it runs a bit large.  Unless your horse is closer to 17hh or giant headed – I think you'll be safe with this size but can't say 100% as I don't personally own this halter.