Happy Things: Mr. Bear Felt Keyrings
Happy Things: Mr. Bear Felt Keyrings
So pretty much the only good thing about my old job was the people there.  For such a shitty company, it was filled with fun, intelligent and creative people.  Case in point: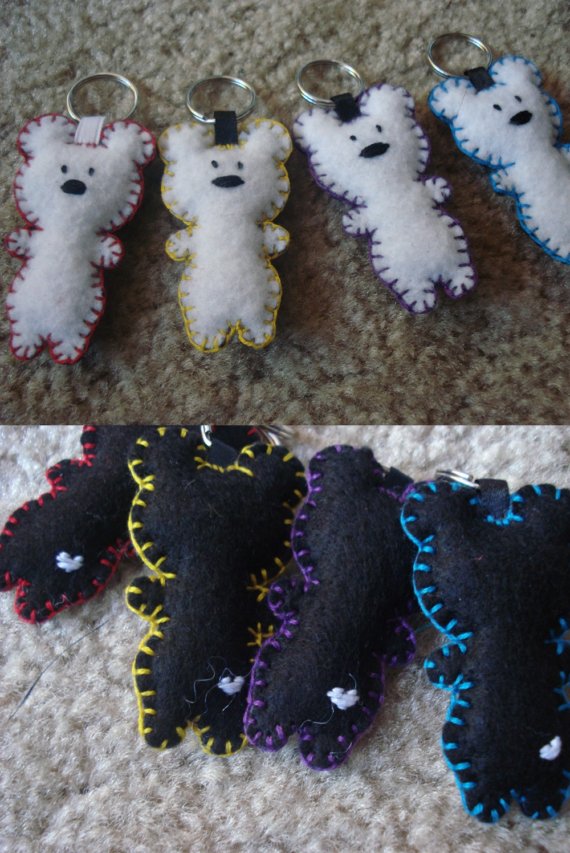 Are they not the CUTEST things you've ever seen?
I'm really not one to swoon over cutesy items, but I do appreciate a good hand made "thing".  Miranda of Randamocity makes them, and they will make you smile every time you pick up your keys.  Literally.
You can buy them here for the very reasonable price of $6.  I am more than happy to pay that for a smile every time I grab my keys, and if you're in Austin then you're supporting a local artist.  Win.