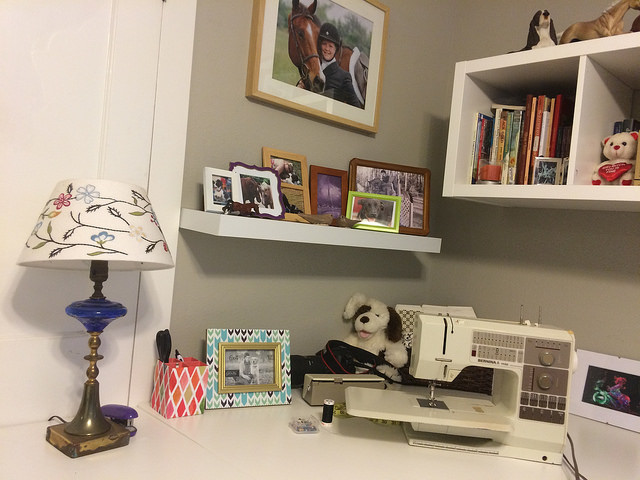 Guest Bedroom to Office is Complete!
Guest Bedroom to Office is Complete!
Another round of rain is here this week, because Texas no longer has my back when it comes to the weather.  Honestly I'm not too bent out of shape about it.  Our next show is most likely mid to end of April, and despite one wild and crazy lesson (which I may have to blog about) Simon has been super.  So I'll ride when I ride.  Until then, you get to read about my spare bedroom.
Oh yeah, I know you're excited.
When this room debuted on the blog in 2001, I called it the Hodge Podge room.  It was a little guest room and a little office, and it looked like this:
That looks pretty messy there, but I can promise you the amount of junk got much, much worse.  You'll remember the last photo I posted a few months ago.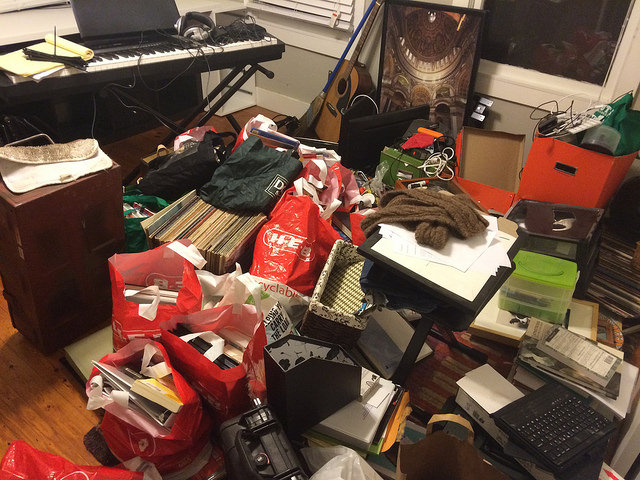 We spent days and days going through all of this stuff.  I can't tell you how many Goodwill trips I made!  It did whittle down though, and we got the Ikea furniture put into place.
Now Q1 is almost over, and I'm calling the office redo pretty complete.  We still want to get better chairs than the $20 Ikea versions (not so comfy) but that's a want and not a need.  Eventually I'll run into the right chair at HomeGoods, but for now this is fine.
Voila!  You can pretty tell who's side is who's, haha.  My husband is a pretty techie computer guy and doesn't do the clean work space that I enjoy… but hey – to each his own.
Now I have the work space that I've been craving in my house.  I could still do a better job of organizing some odds and ends and the sewing machine cords, but overall I'm really happy with it.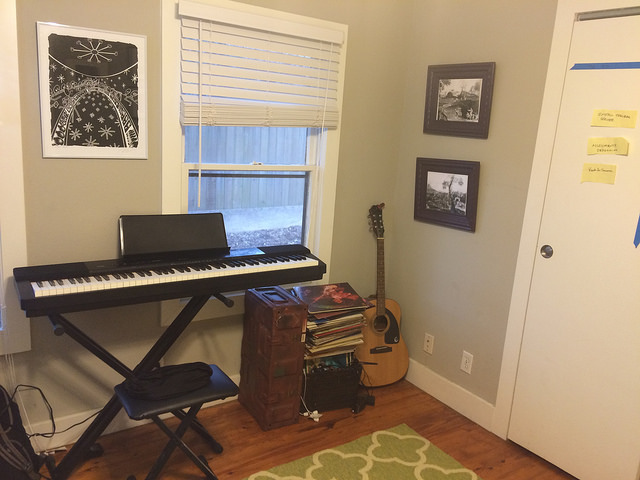 I've found that keeping my sewing machine out unboxed has me sewing a lot more readily than before.  Future saddle pads mean that this is a good thing!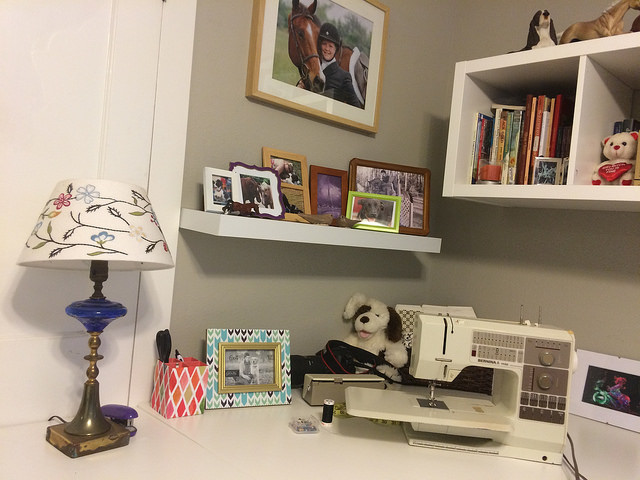 The icing on the cake in this room was the rug.  My mom is all cool and "knows people" so she got us a great deal on a pet friendly rug.  It's got the color and trendy pattern I wanted, but not a huge price tag.  So when the dogs inevitably snag a thread or play on it… I won't freak out.
At least I'm telling myself I won't freak out.  I'd prefer it stay brand new and pretty looking forever.
The only other design type things I did to the room was switch out some old paintings for what I call the "Simon wall of fame".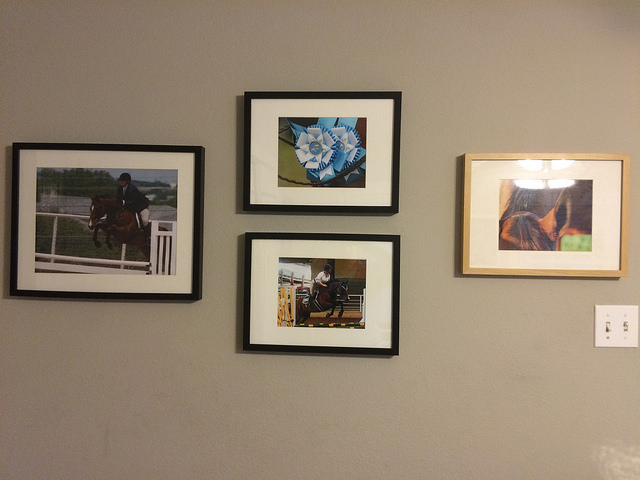 Other than that I just framed a few things that we had laying around and cut down on the nick knacks.  There's still some random sentimental stuff, but when I paired that with photographs and colorful accessories it feels more planned to me for some reason.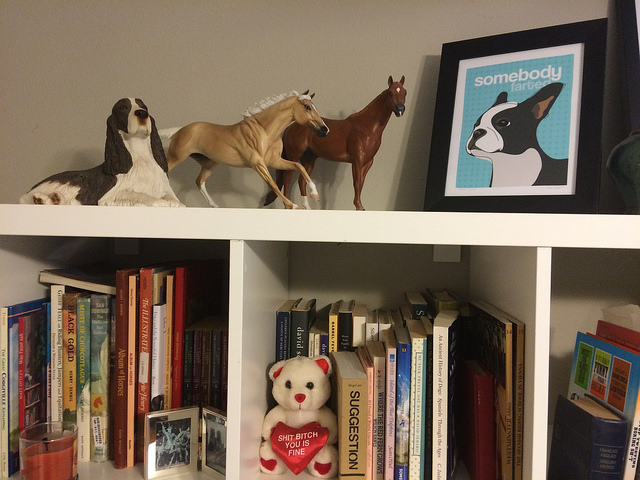 So that's my very un-horsey guest room turned office!  I got an air mattress to pull out for guests when we do have them, and I know at least one blogger who claims it's fairly comfy 🙂  Going to cross that 2015 personal goal off the list!