Giveaway – Win a Custom Blog Logo
Giveaway – Win a Custom Blog Logo
I'm giddy with excitement for my upcoming vacation.  Every year, I go visit one of my best friends who grooms for a barn in Grand Prix Village in Wellington, FL.  It's the most gorgeous, sunny, horsey perfect place on earth if you ask me.  Also, I had no concept of what wealth really was until I visited there.  It's the 1% folks, for real.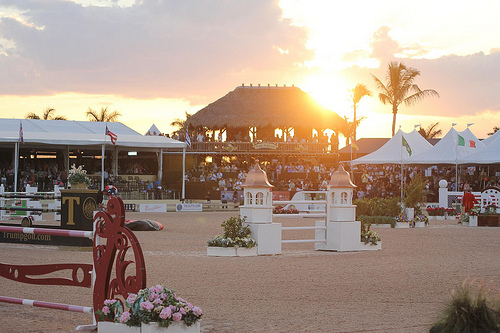 I won't be blogging much from Thursday to Monday (April 1st), but be sure to follow my Facebook and Instagram for lots of photos until I get back into town. Now onto the real fun stuff… the giveaway!
April Giveaway – Win a Custom Logo for Your Blog or Farm
To celebrate my giddiness over my upcoming horsey field trip, I'm giving away a custom designed logo done by yours truly!  You can win a logo made to your specifications for your equine blog or farm, with font design and colors chosen by you (or me if you're not feeling creative… whatever works).
But Lauren, what might my logo look like?
Well… it will look like whatever you want – but here are some examples.
Ok, so how do I enter?
Entering is easy!  Just leave a comment on this blog post telling me about your blog, and why you might like to win a logo for it (if you don't blog, then what you'd use the logo for!).  Even if you don't win, I'll add your blog to my reading list if it isn't there already.
When will a winner be chosen?
I will pick a random winner from all the comments on this blog post on Wednesday, April 3rd.  So get your entry in before then, and tell any equine bloggers you know that may be interested.  Good luck folks and I'll see you when I get back from Florida!