ShowSheen Winners & Fantasy Show Horses
ShowSheen Winners & Fantasy Show Horses
And now for the moment you've all been waiting for… the winners of the Absorbine ShowSheen Try-Pak Giveaway!
SprinklerBandit from SprinklerBandits!
Mary from Simply Horse Crazy!
Natalie!
All Gear No Skill!
Sarah from Eventing in Color!
Congrats to the winners!  I will be contacting you via e-mail to get your addresses so Absorbine can mail you your prizes 🙂
Once upon a time I played virtual horse games online with virtual show horses. That deserves a post of itself, but as I was pondering show names yesterday (the big winner seems to be Simply Said with Love Song for Simon in a close second) I couldn't help but think back to the fantasy dream horses of my childhood not so distant past.
At first, it was a chestnut Arabian stallion named Tabrook. He had a blaze and 4 high whites and was amazing at every discipline ever invented.
For the racing side of things we had JeremiahWasABullfrog (I still think this would be a cool name for a horse).
When I realized my real life future with horses wasn't going to be with Arabians or horse racing, I homed into my hunter/jumper picks. We had Paperback Writer, a pinto warmblood jumper.
Flying Circus, another jumper.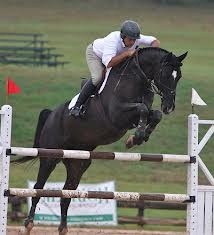 Silverstein (named after Shel Silverstein of course!), a big gray hunter.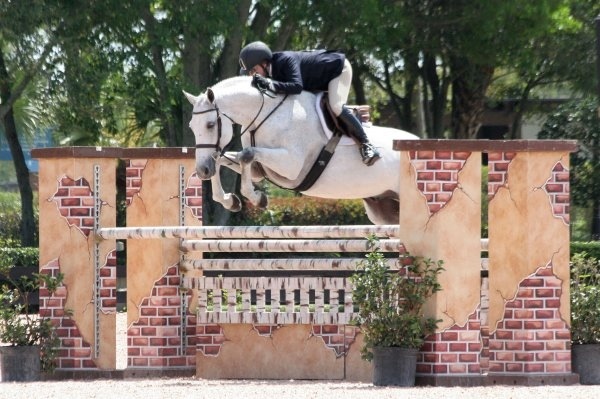 And finally, my holiest of grails… A dark bay hunter with tons of chrome named Ash Wednesday.
If only I'd have picked a name for a nerdy bay ottb with a star and big snip! 🙂 Do you have any fantasy horses you've ever dreamed of owning?