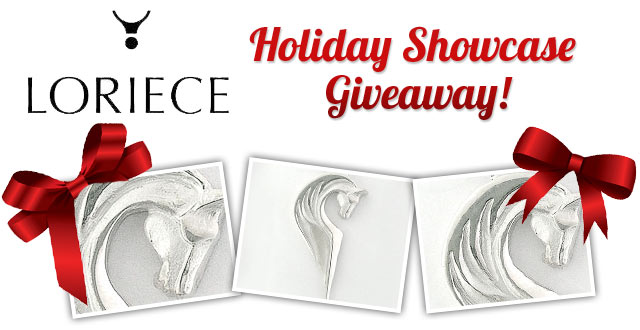 Equestrian Gift Showcase – Loriece
Equestrian Gift Showcase – Loriece
I am really excited about today's showcase company.  Plus, they have been super generous and donated a beautiful item for a giveaway… but don't scroll to the bottom and ruin the surprise!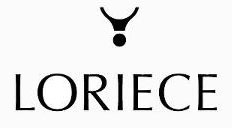 Today we feature Loriece!  At first the name was new to me as well, but now this company has a very firm place on my 'want' list.  Loriece has a wide variety of jewelry and accessories "made for riders by a rider", and their product offerings are absolutely beautiful.  I had such a great time combing through the site and selecting my picks for this gift showcase!
If you have a hard to shop for equestrian in your life that likes nice jewelry, look no further than Loriece.  The product variety is expansive.  I picked many favorites here, but I promise there is just so more on the site!
Starting with necklaces, they have many offerings of both necklaces and pendants.  Most of the designs are more english riding focused, but western riders don't fret – there's plenty for you too!  I tend to go more towards equestrian inspired style than flat out "here is a horse on a chain", and Loriece has lots of designs with a more subtle flair.
The subtle equestrian designs don't stop at necklaces of course.  There are also tons of bracelets ranging from fun bangles to thin, intricate designs.  I loved this one in particular because it was the first time I've seen a twisted snaffle in jewelry!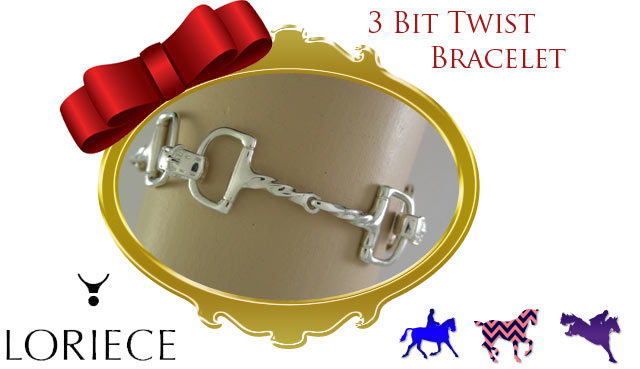 Of course, we can't forget rings.  Again, I love the subtle details here.  Would totally wear this everyday!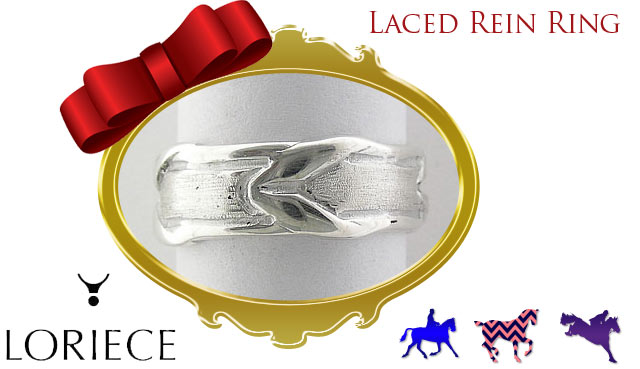 If breed logos and brands are your thing, Loriece has you covered too!  They have many Warmblood breeds represented in pendants, bracelets, rings and more.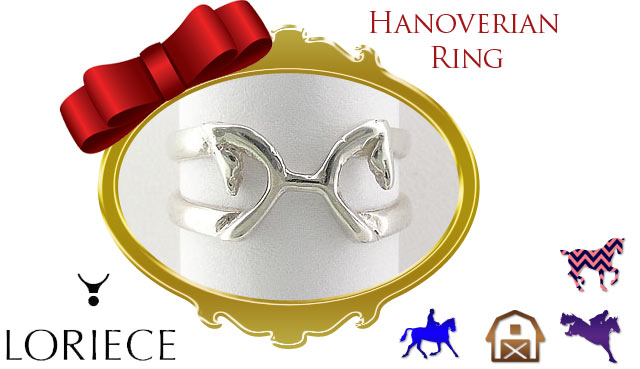 For earrings there is also a wide variety (I know I keep saying that… but they have SO many cool product offerings).  I'm more of a simple stud earring person myself, which they have a lot of, but these dangly Western stirrups were super unique and pretty.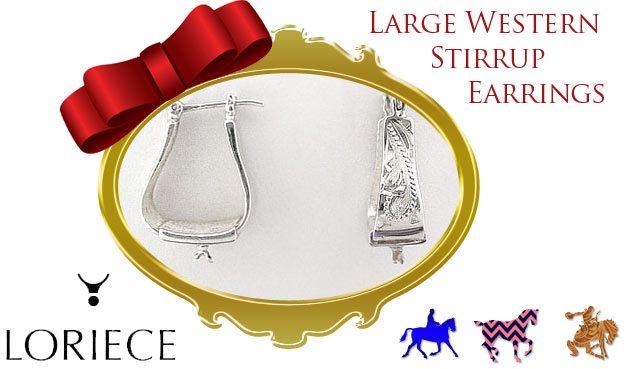 So far, the items I've shown you are at a bit of a premium price point.  I think it's totally fair for the quality of materials and design, but I understand not everyone is looking to spend that amount for the holidays.  Fortunately, Loriece has lots of very reasonably priced items too!
If you don't want your pony kid running around with expensive jewelry, Loriece has some items specially made (and priced!) for pony kids.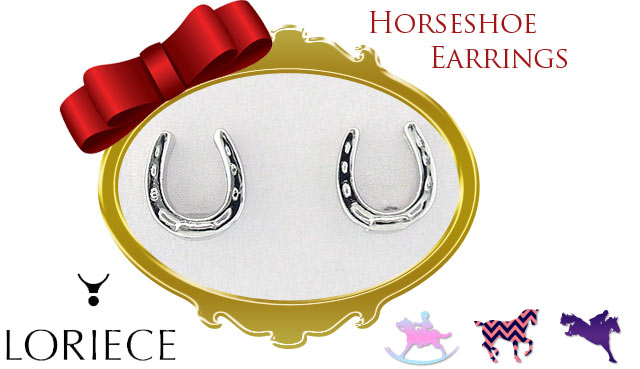 Also, they have lots of other items that make perfect presents for barn secret santas and stocking stuffers!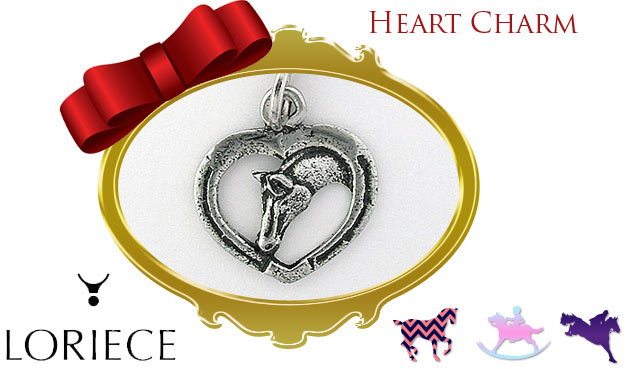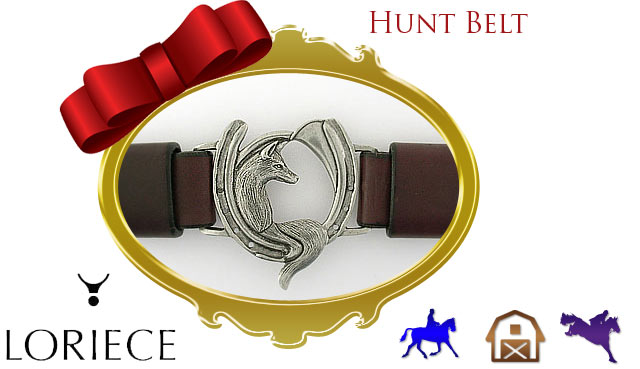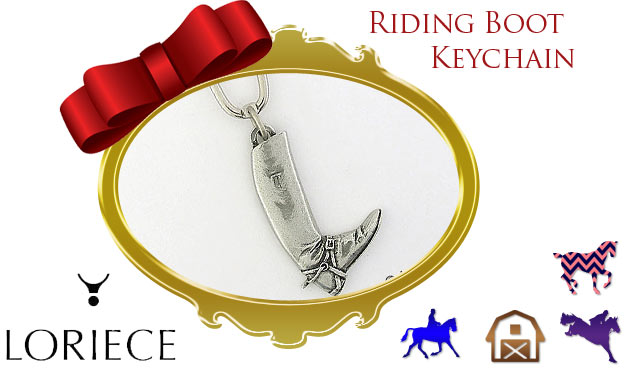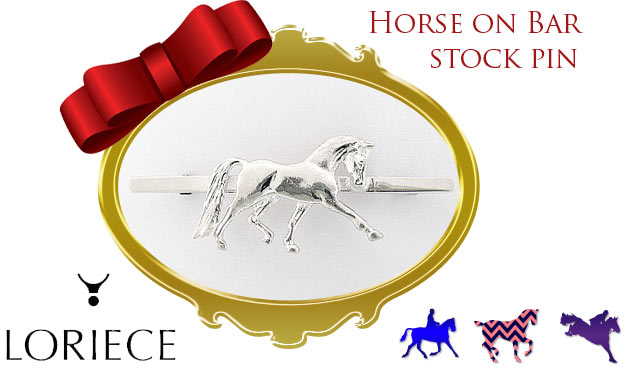 Finally, perhaps my favorite products on the Loriece site are the Christmas ornaments!  Note to my friends and family – please buy me any of these.  I love them all!  Almost all are at or under $20, and you just can't beat a classy equestrian ornament.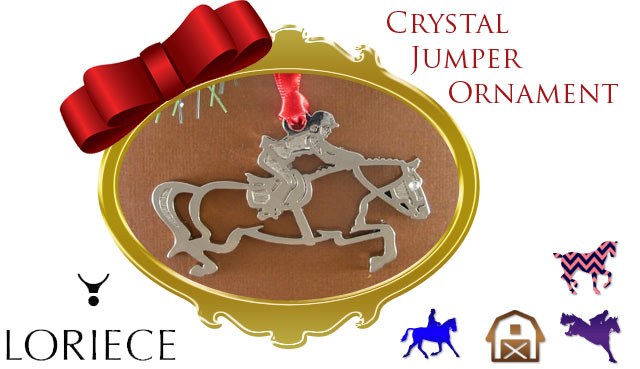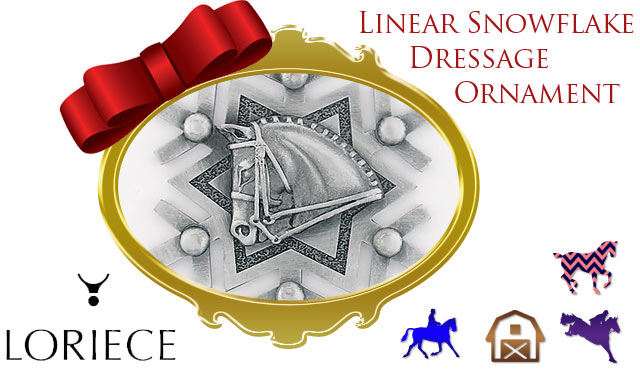 Finally I have the moment you're all waiting for!  I promised a giveaway and Loriece sure has delivered… with this fantastic original pendant!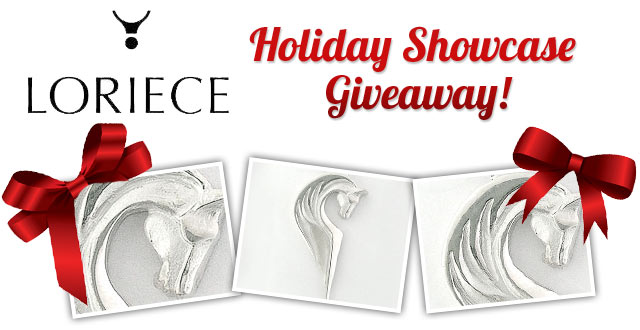 Here's what the creator has to say about this beautiful pendant:
"I was inspired to create this pendant after visiting Sedona, Arizona. Hidden in the mane of the horse is an eagle's wing. This symbol represents courage in Native American culture. Wear this in the spirit of the horse–be courageous!"
a Rafflecopter giveaway

To enter this giveaway, simply peruse some of the amazing gifts on the Loriece website and let me know what you'd like in your stocking this year!  Please also visit Loriece  on Facebook and Twitter give them some love – although this is not required for entering.
The winner will be randomly drawn on Wednesday, December 10th.  Entries close 12:00am US Central time on that same Wednesday.
A note about giveaways on She Moved to Texas:  This giveaway is a sweepstakes, and the winner is based on pure luck!  To comply legally with sweepstakes rules and regulations, giveaways on She Moved to Texas are limited to US residents 18 years of age and older.  You may always get an older guardian or US based friend to enter for you to legally receive any potential prizes.  Though I cannot give "entries" for liking our kind sponsors on social media, please take a moment to visit their pages since we want to support their generosity!
Thank you to Loriece for sponsoring this giveaway… and let me know in the comments if you've picked out anything sparkly that you'd like Santa to bring this year!