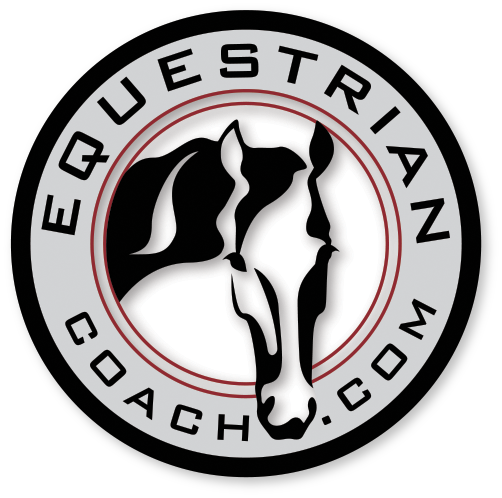 It rained all weekend, and what did I do?  I snacked and watched way too much Call the Midwife and Cake Boss on Netflix.  What should I have done to promote my riding education?  Learned a ton on Equestriancoach!  Since I want y'all to make the better choice, I'm really excited to bring you this giveaway today!
I first learned about Equestrian Coach when I audited the Bernie Traurig clinic last year. It's a fantastic idea, and is a great way to get more knowledge from BNTs that you may have limited access to otherwise.  Here's some info in their own words from the EquestrianCoach website:
Equestrian Coach was created to make quality education accessible and affordable to every equestrian, regardless of their background, their level, or their geographic location. Our philosophy is this: seek out the very best instructors in the world and you'll get the very best online instruction in the world. We round up the most talented equestrians on the planet, capture their expertise on video and deliver it directly to you. The content is clear, concise and affordable, presented in the best quality available today. You can immerse yourself in a variety of lessons for hours at a time in the comfort of your home. You only have 10 minutes to spare? You can pick up a valuable tidbit and then go out and practice it with your horse right away. We have set out to become your powerful online resource, opening the door to knowledge and insight that, before now, only the very elite in the sport were privy to.
But how is the content you ask?  In my opinion, fantastic!  There's something for every kind of rider with a variety of disciplines and topics covered.  You can even watch from your iPhone or iPad, so having George Morris yell in your ear while you're riding your horse is a pretty realistic scenario here.  Plus, who hasn't dreamed of that being attainable?  🙂
In fact, the folks at EquestrianCoach were kind enough to send over a full demo video for y'all to watch.  Hunters especially can rejoice, because here John French covers a topic I know a lot of us struggle with (mainly me) – improving our eye when jumping.
Hopefully by now I've perked your interest about this great resource – so I'll announce the giveaway!
Equestrian Coach has kindly sent over five one month memberships for me giveaway!  This is a $29.99 value and will give you access to incredible instructional videos from great riders like Bernie Traurig, George Morris, Laura Kraut, Tim McQuay, Gina Miles, Rodrigo Pessoa and many many more.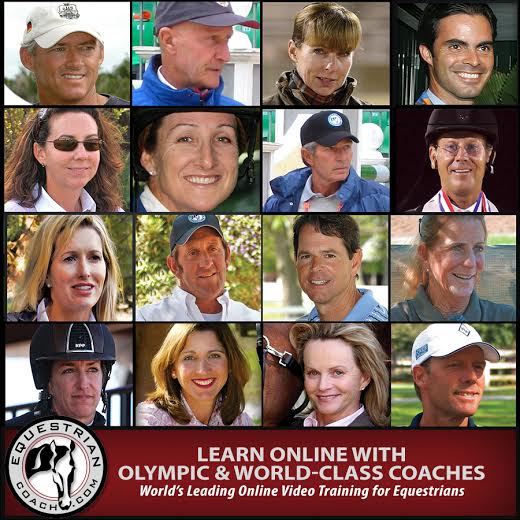 It's easy to enter to be one of the five winners – just leave a comment on this blog telling me what you need to work on the most in your riding right now and use the contest widget below to officially mark your entry!  Bonus entries are also offered for liking She Moved to Texas and EquestrianCoach on Facebook as well as sharing this contest on your blog or Facebook page.  I will close entries on Friday, March 13th at 12:00am US Central Time and announce them Saturday!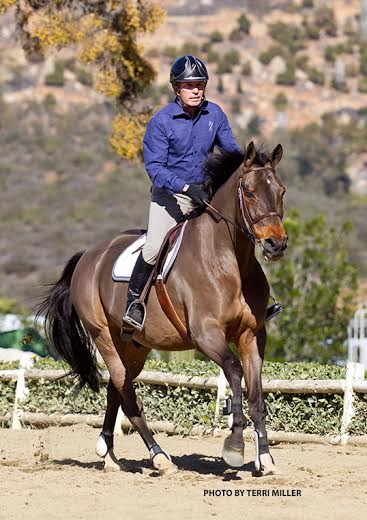 Hope you all enjoy this one and good luck 🙂