I might have hit a wall.
Have been pushing through this lack of motivation/busy time of the year by continuing to ride 3-5 days a week.  In the (for me) blistering cold (okay, mid 30's).  In the wind.  In the dark.
The rides have been a mixed bag.  We've been doing lots of complicated to us flat work, and sometimes it's great and sometimes it's stellar.  Overall, productive stuff.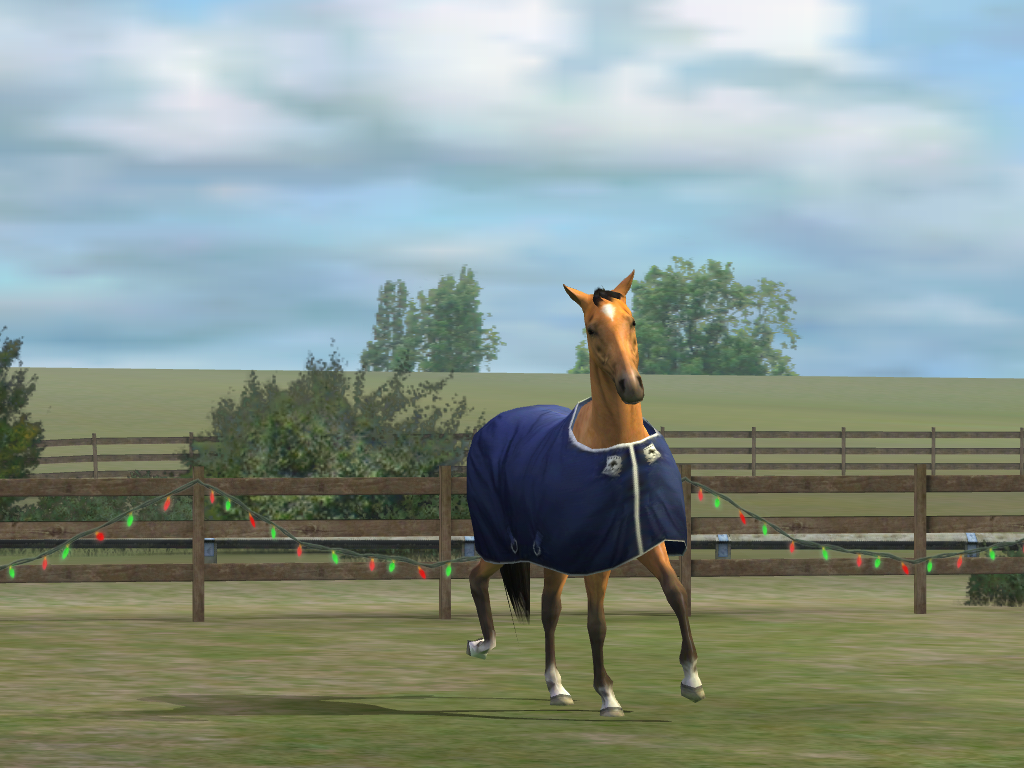 Then the weekend rolled around and while it was supposed to be low 60's and sunny, I discovered the barn was more like high 40's with gusts of wind.  And I was dressed for low 60's.  And my horse had two days off.  And I decided that was a great day to work on rapid transitions… which we suck at.
You can imagine how awesome that ride went.
I was so grumpy at my crappy ride and being out in the cold that even watching Jen and Paddypants rock at the dressage show Saturday didn't fully restore my mood.  Mood maybe 40% restored?
Drinking the bottle/s (who's counting?) at our holiday party that night got the mood about 80% restored… or maybe just tricked.  Obscene amounts of $3 buck chuck does something to cloud one's perspective.
So basically this is a long and rambling post to say that I had a really crappy ride on Saturday.  Sunday I sat on the couch and wished for death pouted all day.  The only barn I saw was this virtual one where I bought a virtual Simon who trots like he has virtual broken legs.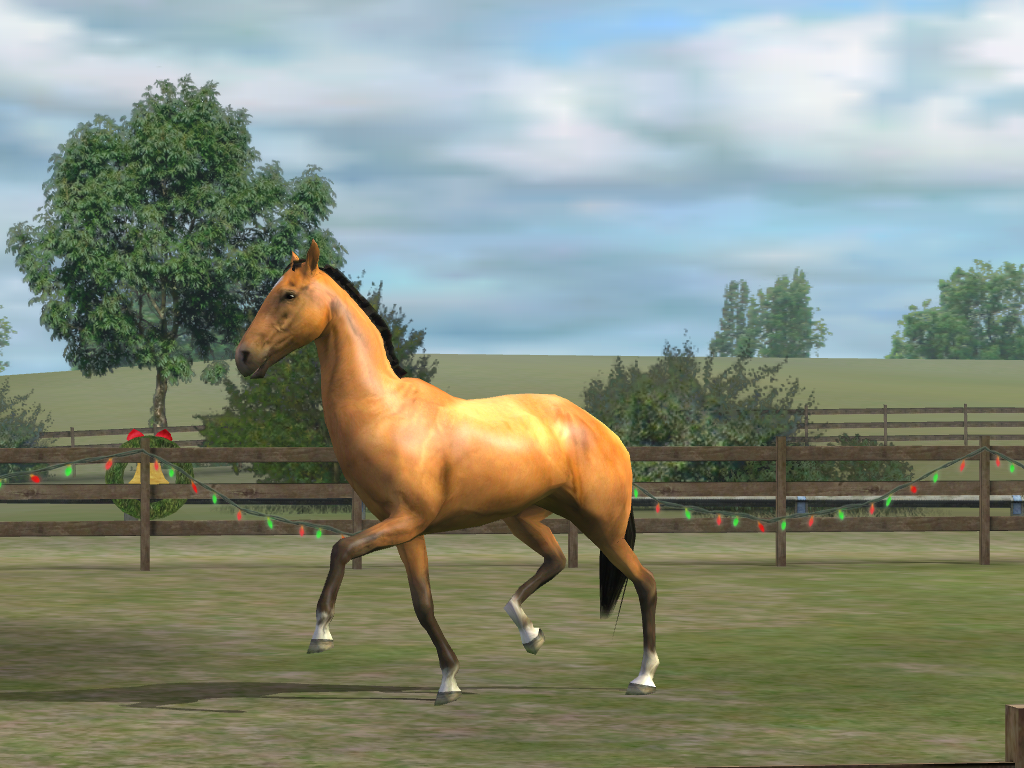 I need Christmas vacation stat.  Simon needs enough training rides to recover from my bad riding.  Until then, I'm going to debate the ever-so-important question, "Is it worse to give my horse two days off before a lesson or not do laundry for the second week in a row?"