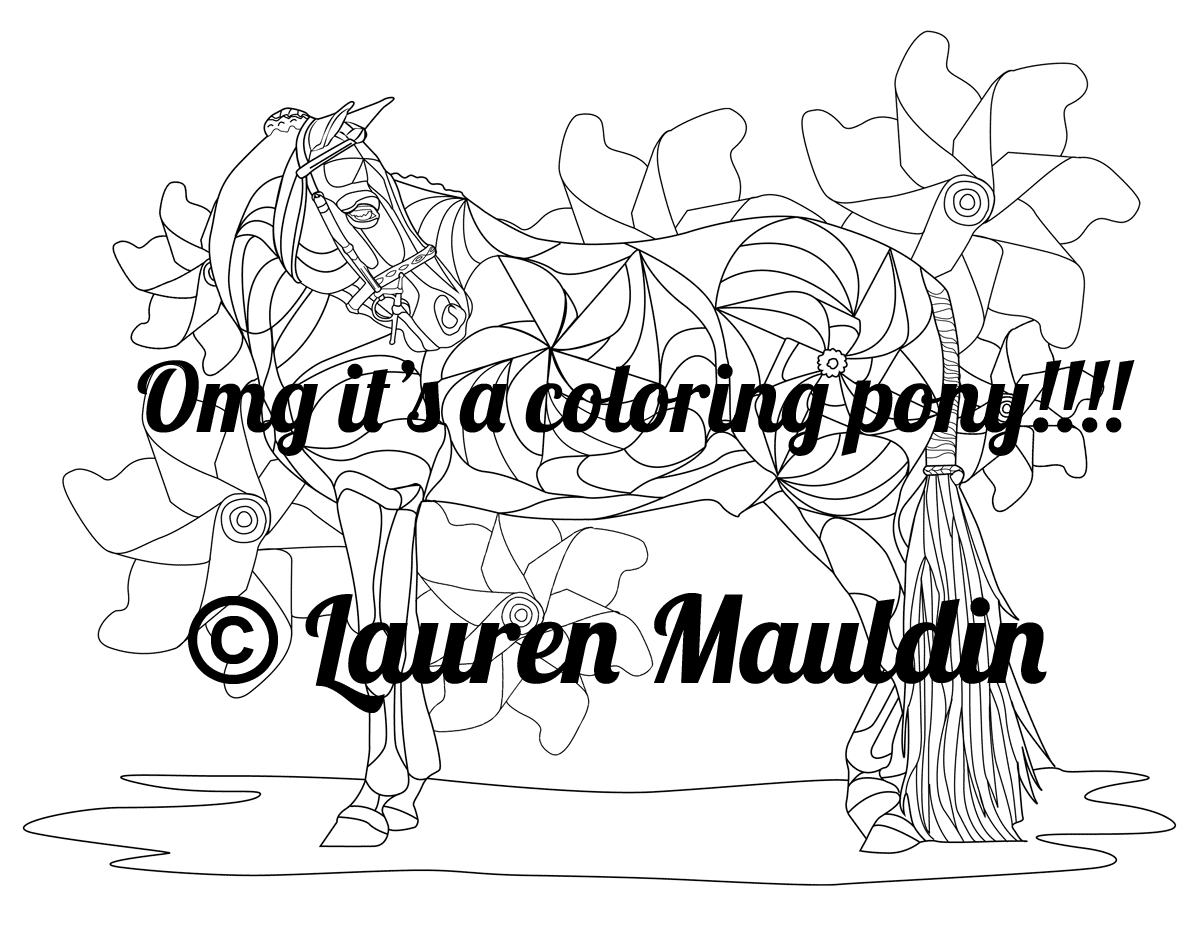 Adult Horse Coloring Book Pages – Nerd Horse Etsy Shop!
Adult Horse Coloring Book Pages – Nerd Horse Etsy Shop!
As I hinted to yesterday, I have been actively pursuing one of my crazy ideas. Though the offerings are small now, I have officially opened up Nerd Horse!

Right now, I have 4 equestrian themed complicated coloring book pages available for instant download. This is pretty much a fun experiment, so if I make more will depend on if there are any sales or real demand.
If you follow me on Facebook, you might have noticed that I sent out a survey last week about photography items that might be available for purchase. I got some really great feedback, and am currently investigating whether it's a better option to invest in a nice photo printer or have smaller batches of notecards printed online or locally as a test. With web and graphic stuff I feel pretty comfortable, but physical printing is a whole new world to me! I certainly welcome any tips or words of advice in that area.
I hope you enjoy the few coloring pages that I have been able to get done for the grand opening! My favorites are definitely a tie between Floral Jumper and Pinwheel Pony, but I have an OTTB design that I'm working on which isn't too shabby. 🙂
I'm definitely curious for feedback about all this. Is there something you'd like to see? Something different about the designs? Lots of options and lots of places I could go with the idea if interest takes off enough… but we shall have to see!
That's all I've got today. Happy Friday and happy coloring 🙂