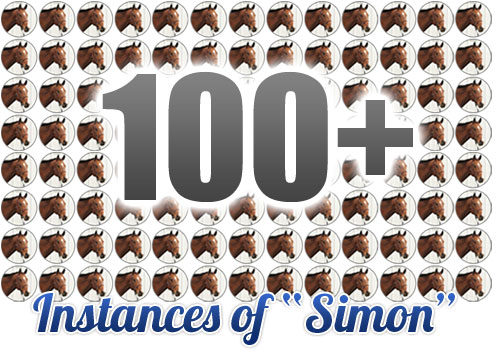 1st Blogaversary – Blog Statistics
1st Blogaversary – Blog Statistics
As of December 19, 2013… I'll have been blogging SMTT 2.0 for a full year.  It doesn't seem like that long, but 269 posts later I have met cool people I didn't know previously, learned a lot and overall have had a great time leaning in this little blogspace.
Because I am a) a dork b) proud of my blog, I'm dedicating a short blogging series to all things bloggy in SMTT land.  In my real job I do online marketing and content, so several of these topics have spread from me trying to learn more about analytics and online marketing in my own time.  Mostly though, I've just enjoyed finding these "fun facts" to share with you today.
Okay, next time I whine about not having time to type up a novel… I need to look at this.  That's at least two as far as word count goes.  Guess I don't have any excuses not to get out my equestrian novel idea in 2014!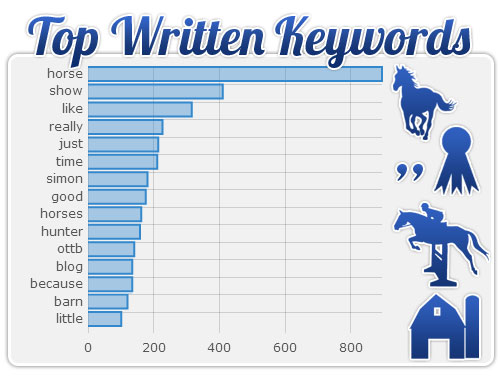 As for my keyword density, it's not surprising that "horse" tops this chart.  Most of my commonly used keywords don't surprise me, but when you combine "like, really, just and little" I begin to think that I write like a valley girl.  Does this blog give anyone Clueless flashbacks?

This one is all from you guys.  Wow.  Thanks for the continued love and support and telling me my pony is pretty and that I should be less hard on myself.  These are common comment themes, and I'm thankful for that 😉
Almost 18,000 individual people came to this blog in the past year!  I might be more excited, but I'm pretty convinced that at least 2,000 of them were looking for horse sex… more on that later this week.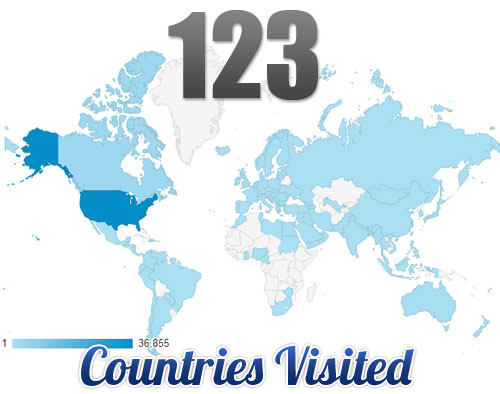 From this map, it looks like Simon's cuteness is grossly underrepresented in Africa.  We're going to have to fix that.  In all actuality, majority of my readers are from the boring 'ol USA (see the dark blue), but I have hits from all over the world.  I say hits, because I'm sure a ton of these are spam robots trying to spam or hack me… but I'm going to count them all the same.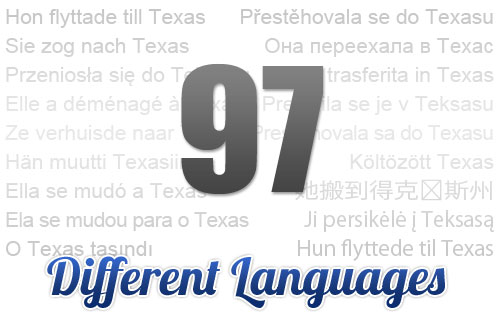 Same thing with languages… probably not all that accurate, but still pretty cool!

This blog was loaded in someone's browser 84k times in the past year.  Honestly, I was hoping to hit the 100k mark or higher… but maybe next year!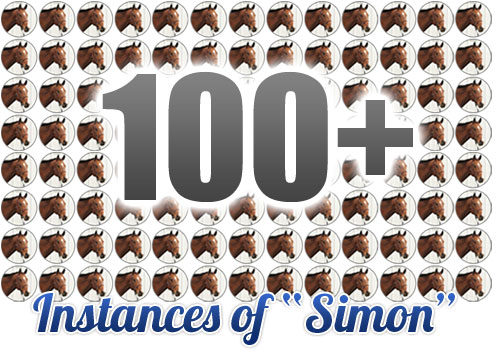 Finally, "Simon" has made an appearance on these posts over 100 times in the past 365 days.  I thought this would be higher… since it seems like I'm talking about him all the time!
It's been an exhilarating ride taking this blog from random interior decorating/me whining to what it is today.  I'm excited to share some of what I've learned about blogging as well as some more SMTT factoids over the next few days.
Also, don't forget that I'm holding an anniversary contest! The winner gets a embroidered saddle pad, which is a pretty cool prize if you ask me. There is still about a week left to enter!